Why Do Your Feline Friends Need To Visit A Cat Vet in Cranbourne?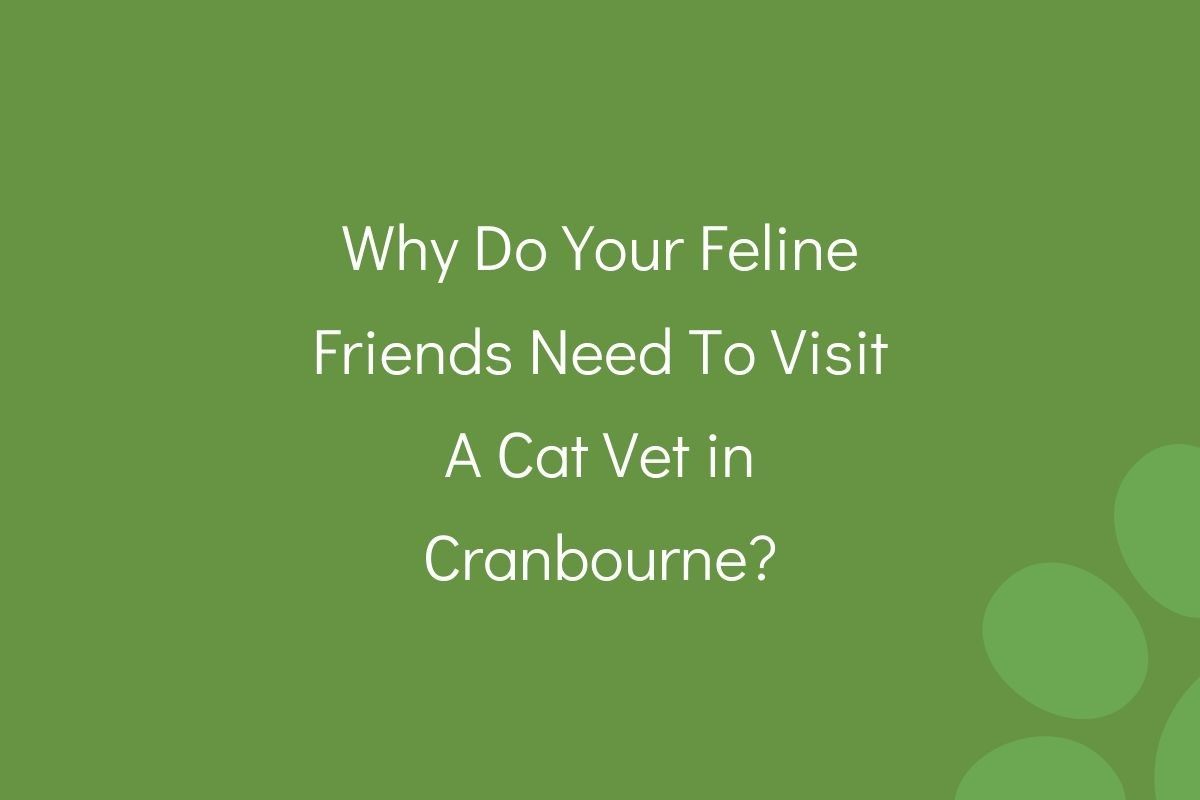 When you adopt a cat, it's necessary to visit a vet as soon as possible. Your new feline needs proper medical care for their health and wellbeing. So, take your pet to the best cat vet in Cranbourne to examine their health from head to toe.
Here are the benefits of scheduling a visit to the veterinarian for your little fellow.
Benefits of Taking Your Pet To A Cat Vet In Cranbourne
1.
Installation of Microchip
Feline are natural wanderers, which means they love to go outside and explore the area. If your cat is not acquainted with their new home and surroundings, they might get lost because they will be unable to find their way back.
So, make sure to get your feline microchipped on their first visit to the vet. This will help you to find them when they go out for some adventure. The animal shelters, veterinary clinics, and other organizations will call you when they find your feline. Make sure to keep your contact details updated.
2.
Determine Health Conditions
Cats can have hidden health problems while they were in shelters. The first visit to cat vet in Cranbourne can help you detect the following issues.
·
Upper Respiratory Infections
Cats can develop respiratory problems in the shelter. If you see discharge from their nose or eyes, or they often cough, a trip to the vet is important.
·
Congenital Problems
If your feline has congenital disabilities like a cleft lip, you need to immediately take them to the vet. Other congenital defects, such as joint and heart defects, also require medical attention. The professional vets will diagnose and treat these problems.
·
Worm Infestation
If your pet didn't get proper care before you adopt them, they need to get treatment for worms. Felines need immediate medical attention if they have a worm infestation. This is because these worms can cause chronic health problems and can transmit from your feline to other pets and humans.
3.
To Give Vaccination
You need to provide your baby's vaccination on time. Feline are susceptible to many diseases. If they don't get a vaccination, they can have health problems like rabies, feline leukemia, and feline distemper.
Bottom Line
If you have a feline family member, it's beneficial for both you and your pet to visit a cat vet in Cranbourne. If you are looking for the best vet for your cat, choose Hampton Park Veterinary Hospital. Our vets provide all types of treatments and medical care for your little furry fellow.
By accepting you will be accessing a service provided by a third-party external to https://hamptonparkvets.com.au/