Hampton Park Veterinary Hospital
The team here at Hampton Park Veterinary Hospital has been caring for our pet owning community for over 25 years. We understand just how important your companions are to you, whether they're furry, scaly or feathered. We believe in 'caring for life,' from your pet's earliest days on through their golden years.


Dr Cameron Rain
BVSc(Hons), MRCVS

I remember announcing to the world at 14 that I wanted to be either a dairy farmer or a vet...I have never been a morning person, so the passion for veterinary science was ignited. I have been the proud owner of Hampton Park Veterinary Hospital for the last decade. The practice recently celebrated its 25 birthday.

Professionally I have practiced veterinary medicine both overseas and here at home. I studied post graduation in feline medicine, small animal surgery, and ultrasonography. I am accredited with Australian Quarantine Service (AAV) and am a member of the Australian Veterinary Association, Australian Small Animal Veterinary Association and the Royal College of Veterinary Surgeons.

With 25 years of experience under the belt, I feel grateful to be in a profession that I truly enjoy. Why do I do what I do ? I am firm in my belief that I can help people and pets share an amazing life together.

What do I love about the job? Building relationships. I get to really know my clients, and I will often see families and their pets grow up together. I feel privileged to have the opportunity to care for everyone and contribute to some happy memories along the way.

How can I not have a menagerie? You might see George (Kelpie X), Madge ( Lab X) and rascal Engels at work sometimes. They get to share our home with the feline posse made up of Dorothy, Arthur, Gilbert and Bear as well as a stray duck called Donnie...that's another story!
Charli Fergusson
CVN: Veterinary Nurse, Customer Care and Puppy School Instructor

Hello there, I'm Charli, one of our veterinary nurses here at Hampton Park. I joined the practice in 2009, and I have a passionate interest in animal behaviour. Since having shoulder surgery, I have become a member of the customer care team. I love to help clients and their fur babies with whatever they need out the front of house. Prior to starting my vet nurse career I was a human nurse, but my heart lies with animal nursing.

Along with my assistant Sunny (my Kelpie), I run our puppy school training. I am always looking forward to helping owners raise happy, healthy puppies and teaching them some manners.

I have a love of all animals and my hobby farm is testament to this by having 2 dogs, Sunny the Kelpie and Penny the Jack Russell, 3 cats named Molly, Bobbie and Philip, 1 cow called Macie (my pet Miniature Belted Galloway), 3 goats, Theodore, Franklin and Butthead, 2 chickens, 1 duck, 17 sheep and 2 budgies. Outside of work I enjoy spending time with my family, friends and animals doing work around the farm.

Jacqui Diaz
Customer Care

From an early age I had more than a fondness of animals, we always had a family dog and much to my parents horror I was always the child who brought home the school guinea pig and mice to look after on weekends. Any pocket money I collected I would visit our butcher on the way home from primary school and buy our dog 'Rover' a bone, quite often a struggle as I would buy the biggest bone to carry home on the 1.5km walk. Over the years we had a ducks, a few chickens with the Rooster and a cat named Tiger.

Growing up I always wanted a horse, I often felt like I was the only kid that didn't own one, my teenage years were spent at the local horse trail riding business – where early morning I would catch and saddle up the horses assist where needed then wait patiently to be paid by way of a free one or two hour horse ride. the longing for a horse was fulfilled when I began working and bought my very first horse "Kelly" . 28 years I own a property with my partner where I have 3 horses, 3 goats a cockatoo and our 4 gorgeous dogs – mmm I should mention the 5 kids too.

As a child my response to 'what you want to be when you grow up ' was Vet and a Nurse, but somehow I carved my career in Banking and Finance. I had a successful 25 year career with two major banks before I decided to open my own Virtual Finance Admin Consultancy exclusively to finance brokers, but something was missing – I missed people, I missed daily chats and getting to know and help clients, I missed that face to face interaction , my computer wasn't cutting it being a Libran I needed to find that balance.

So how lucky am I now I'm able to combine my love of animals and customer care at the practice ' YES' I'm finally living the dream.

Julie Kocak
Customer Care Team

BIO COMING SOON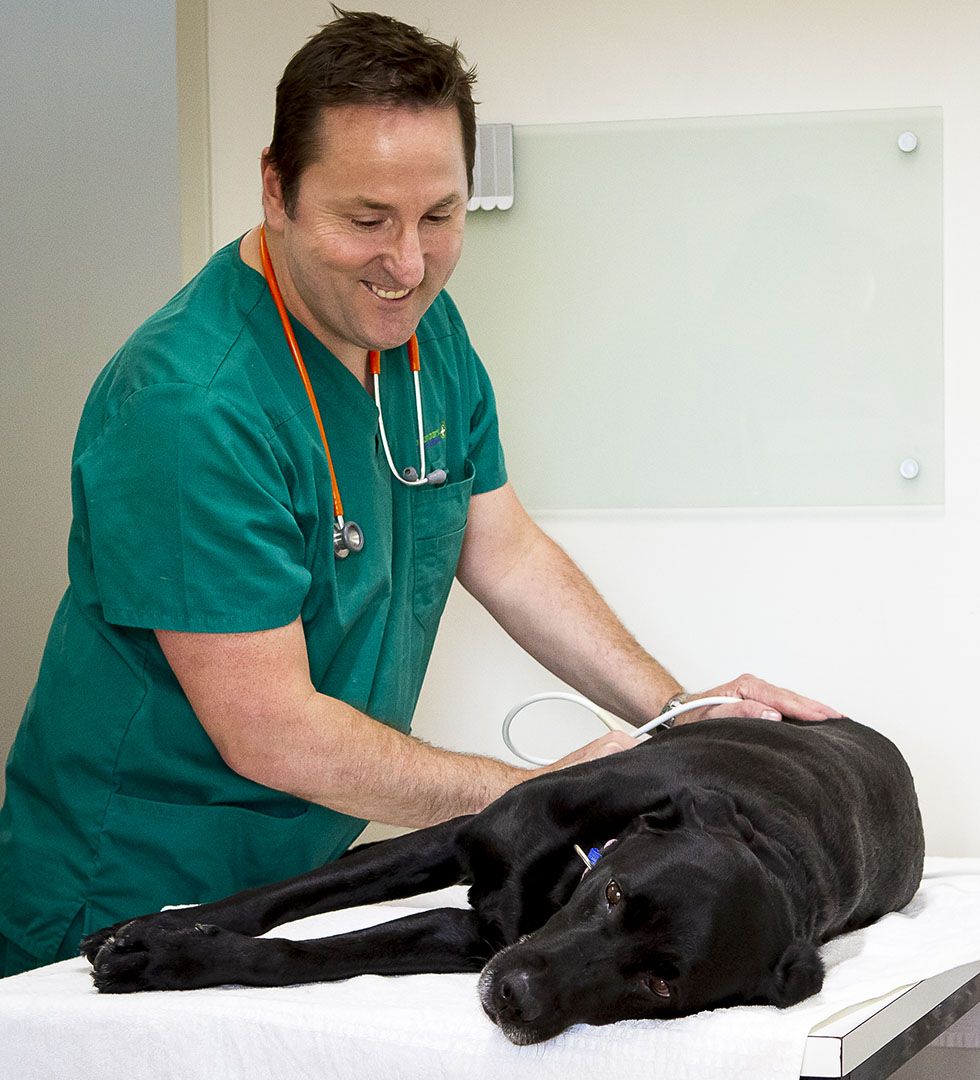 Caring For Life
The team here at Hampton Park Veterinary Hospital provides wellness & preventative care, pet dental care, vaccinations & microchipping, internal & external parasite prevention & treatments, pet desexing, orthopedic & soft tissue surgery, emergency services, diagnostic testing, chemotherapy, nutritional counseling, exotic pet care, pet grooming, house call services with in-home pet euthanasia, in-clinic mobile specialists and free Puppy Preschool for pets in Hampton Park, Lynbrook, Narre Warren South and the surrounding areas, including Narre Warren North, Lyndhurst, Berwick, Hallam, Doveton, Dandenong South, Cranbourne, Cranbourne East, Cranbourne West, Cranbourne South and Endeavour Hills.