Opportunity Beckons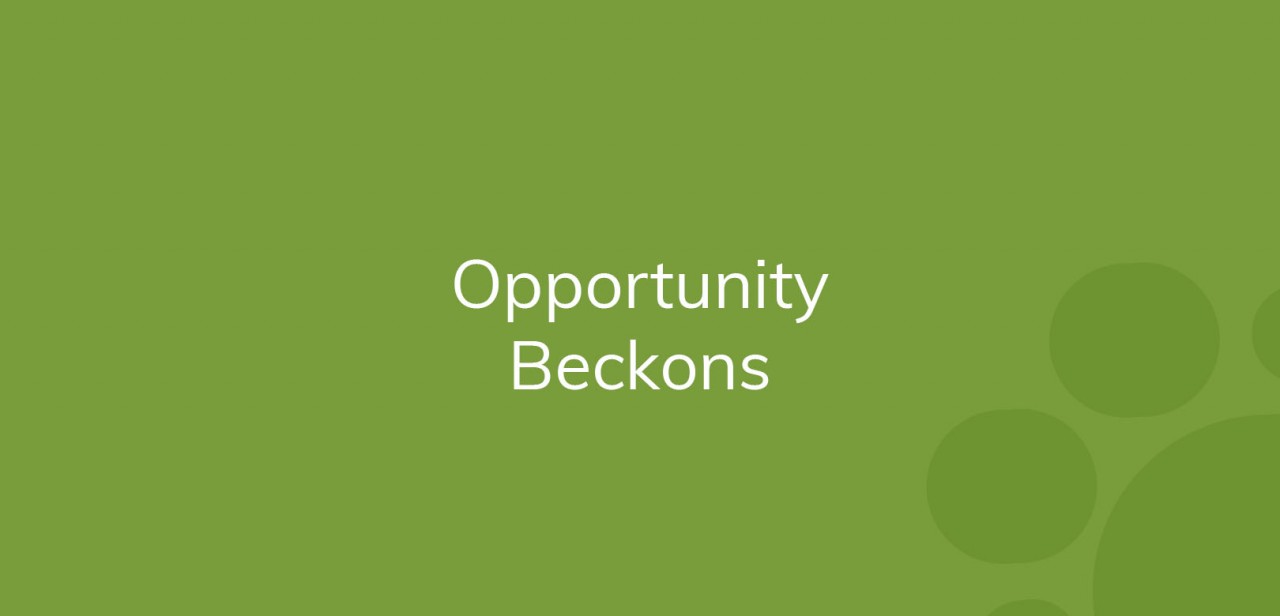 Talented Leading Vet Nurse Required.
Are you looking to lead in 2017?
We require an vet nurse superstar to lead our small animal veterinary hospital nursing team. You will join a fabulous team that believes one vision ....Caring for Life. That means no only being an exemplary pet advocate and delivering outstanding customer service but caring for the team as well.
As a leading vet nurse, you will be a great communicator, someone that can chat to our clients and educate them to the benefits of caring for their pet. We expect you have completed a cert IV or equivalent and have a keen interest in further education. The position requires excellent veterinary nursing skills. You should possess a clear mind for detail and organization.
You must have a proven ability to follow process, deliver tasks on time and lead by exemplary performance. It's a no brainer. Of course you are supported with modern equipment to enable you to deliver the health care our clients expect.
A little bit more about the role: Your time will be split between medical/surgical nursing and leading the vet nurse team. As an experienced VN you will be called upon to mentor. Great news there is minimal reception work as your dedicated receptionist handles this. Hours are approx. 35 hours per week.
The role involves working a Saturday on rotation 1 in 3. There's no afterhours so you know when you are off it's real down time.
We require someone to commence by Jan 2017. If you are after something short term or just do what you have always done. This will not be the right place for you. We want someone is prepared to step forward and make a real contribution and compliment our devoted team.
In your cover letter you should address the question What does it take to lead in the veterinary nursing profession?
Apply at: This email address is being protected from spambots. You need JavaScript enabled to view it.
Hampton Park Veterinary Hospital Cnr. Somerville Road and Outlook Drive Hampton Park 3976
By accepting you will be accessing a service provided by a third-party external to https://hamptonparkvets.com.au/