Manage Arthritis with Mobility Diet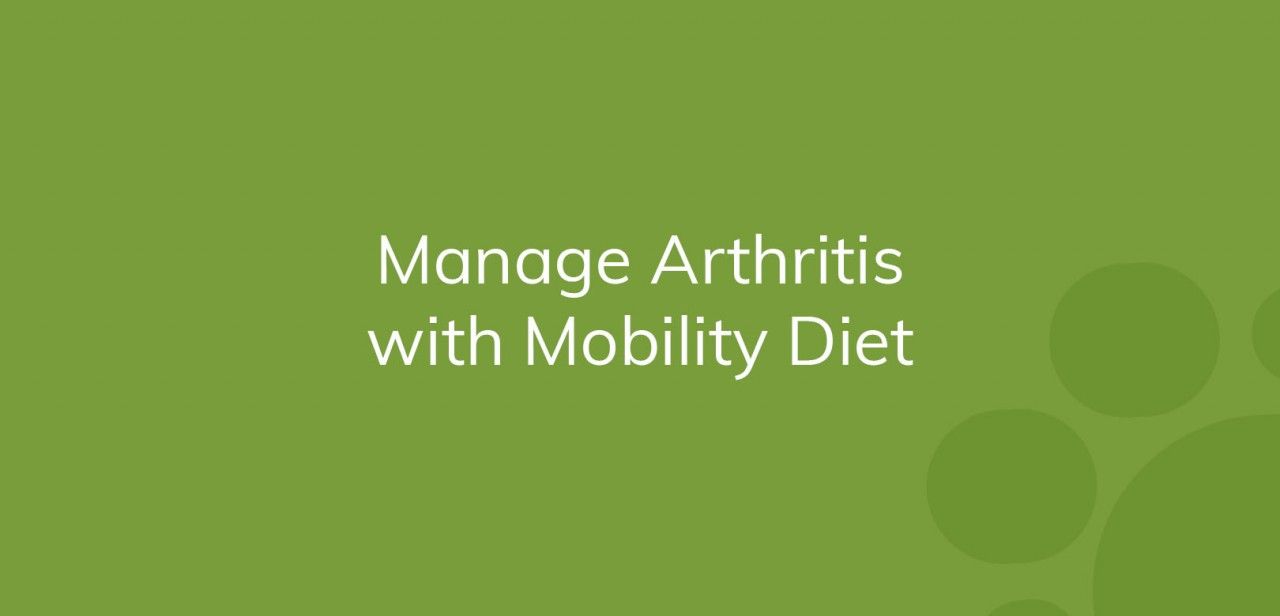 Is your dog slower to get up in the mornings than they used to be?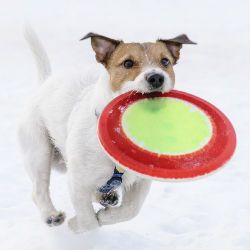 Is your dog slower to get up in the mornings than they used to be? Maybe they're just not as excited for their walks, or can't walk the distances they used to be able to? Or have they been walking with an occasional limp? These are some common signs of arthritis or other common joint conditions. Don't let your pet suffer in silence – there's very effective management available to keep your pet's joints comfortable!
Joint problems are one of the more common problems we see in dogs. The most common joint problem we see is arthritis, but dislocating knee caps and inherited hip joint problems (hip dysplasia) are also relatively common. These problems can be very painful, and effective control of that pain is important for your pet's quality of life – it's no fun when every step is agony!
While anti-inflammatory pain relief is necessary for some pets, there are other management options that can help reduce or delay the need for medication. Nutrition is an important part of this! The Royal Canin Mobility C2P+ diet is specially formulated for dogs that are suffering from arthritis or other joint conditions.
In addition to being a complete and balanced diet, this food helps to reduce arthritis pain and slow the progression of joint degeneration. The turmeric extract (curcumin), hydrolysed collagen and green tea extract in this food helps to reduce inflammation in the joints, and helps keep the cartilage (the joint cushioning) in the joint healthy. The omega 3 fatty acids contained in the fish oil also helps to further reduce joint inflammation. The food is also moderate in calories, which helps keep your pet's weight under control. By keeping your pet a healthy weight, we can ensure that your pet's joints are not working any harder than they need to – extra weight means more exertion, which is the last thing they need when they're already sore.
This diet, particularly when used in conjunction with Zydax injections, Glyde supplementation (containing green lipped muscle, chondroitin and glucosamine) and moderate exercise, will help keep your pet's joints pain free. This can dramatically reduce or even eliminate the need for medication.
If your pet's starting to show signs of arthritis or other joint problems, come see us today. We'll be able to put together a therapeutic plan tailored for your pet's individual needs!
By accepting you will be accessing a service provided by a third-party external to https://hamptonparkvets.com.au/