Puppy Training Do you have puddles on the floor, chewed up shoes, sleepless nights from a crying puppy, a puppy that just won't listen? Welcome to puppy parenting! 
Puppies don't come with an instruction manual, but with the 3 P's — Practice, Patience, Persistency — and  a little help from our team, you and your puppy can enjoy a long and happy life together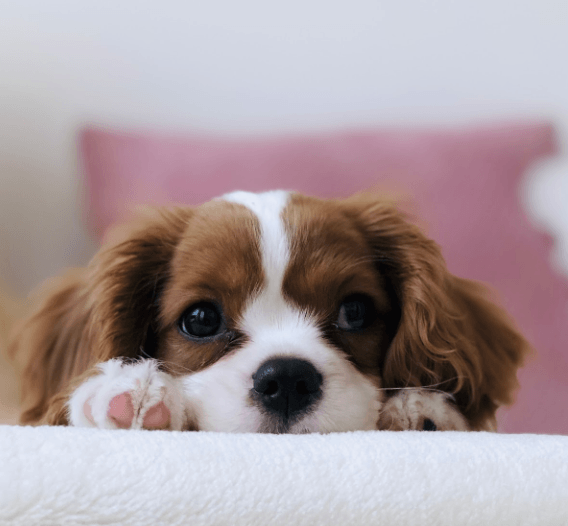 There are many training techniques and opinions on the best way to train a dog. At HPVH we always use the positive reward system. The type of training motivator used will depend on the personality of the dog. Food is a strong motivator for most dogs especially as puppies, but there are some non-food orientated dogs who find patting, praise or bouncy play with a special toy much more appealing than a food reward 
Food rewards must always be accompanied by verbal praise or a pat and eventually this may be all the reward that is required. Once the basics of training have been established, food rewards should only be given intermittently – this has been shown to be a much more powerful motivator than continuous rewards. If a dog doesn't know when it will next get a treat, it seems to work just that little bit harder . 
We want all puppies to become great dog citizens. We think puppy school is so important that when your dog completes all 4 classes we will credit you  back the cost of puppy school making puppy school effectively free! Spaces are limited, so book that enrolment today. 
By accepting you will be accessing a service provided by a third-party external to https://hamptonparkvets.com.au/