Brave Pet of the Month: Milo
Meet our brave pet of the month for September!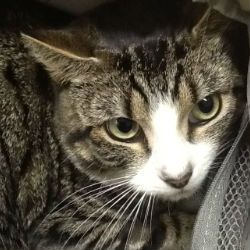 We met Milo after he managed to make his way home after surviving a suspected dog attack. The owners brought him in straight away, and he appeared to have some mild bruising over his abdomen, and was a bit shaken but seemed otherwise ok. However by the next day he the bruising has spread to cover his whole belly, he had started bleeding internally and he was in shock. He had a rough few days, but after spending some time under our care in hospital, he pulled through. He's now at home with his family again. He's back to acting like his normal happy self, although with perhaps a little more caution around unfriendly dogs!
By accepting you will be accessing a service provided by a third-party external to https://hamptonparkvets.com.au/