Veterinary Nurse Required Part-Time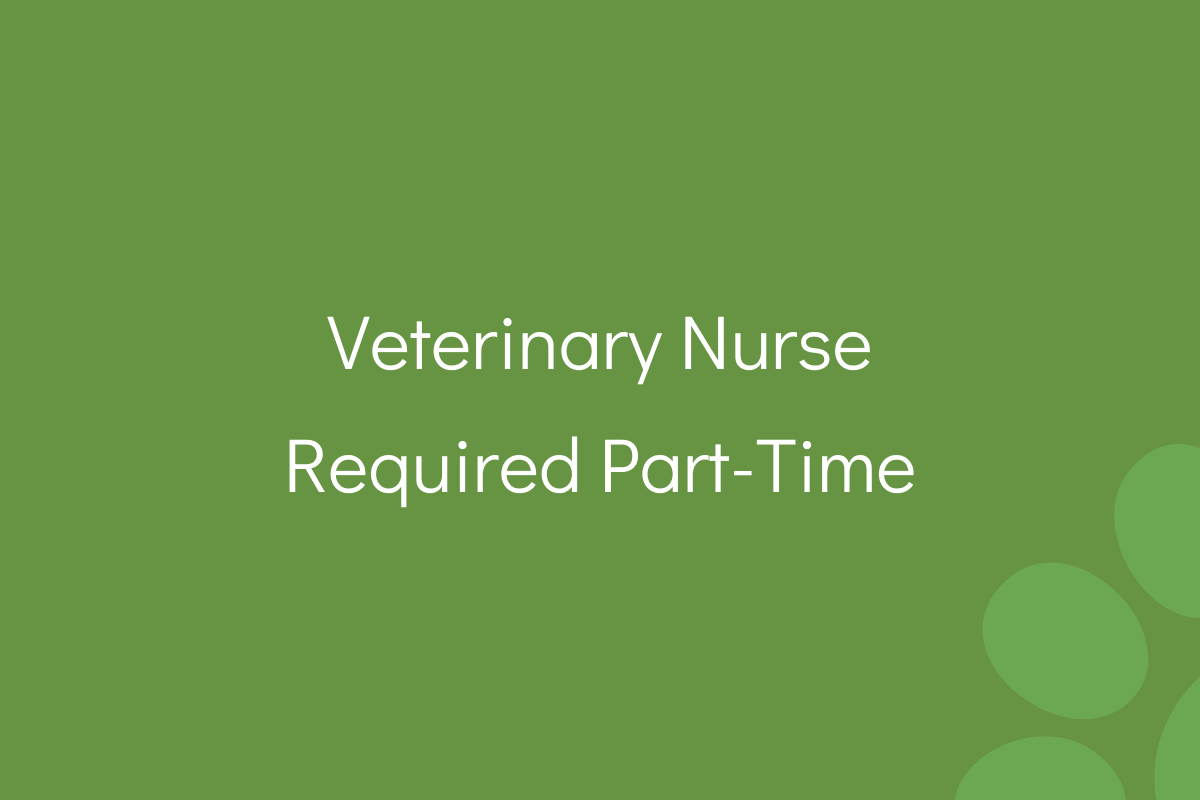 We require veterinary nurse to join our team.
If you are looking in 2020 to:
Work in a happy team, and know that you are valued & integral team member.
Work in an organization where CPD is encouraged to advance your nursing career. (VNCA membership is covered by us).
Get to play in your area of genius: Vet Nursing. We have an awesome Customer Care Team to look after front of house, so your reception duties are minimal.
Every day leave with satisfaction of knowing you made a huge difference to our clients' lives when you nursed their pet.
We'd like to hear from you!
We are after:
Someone that has excellent communication skills
Has a genuine interest in the wellbeing of people and pets.
Has a clear mind for detail and organization.
Enjoys Teamwork
Is excited by the challenge to progress and grow.
Above all, shares in the practice vision of 'Helping People and Pets lead extraordinary lives"
Enthusiasm and drive is vital.
You must have at least 2 years industry experience.
You must have completed or close to completing a Certificate IV Veterinary Nursing.
The position has some flexibility approx. 35 hrs per week, a share Saturdays in rotation (1 in 3).
Please send cover letter and application in writing to:
Dr Cameron Rain
This email address is being protected from spambots. You need JavaScript enabled to view it.
******************************************************************
Many Thanks
Cameron
By accepting you will be accessing a service provided by a third-party external to https://hamptonparkvets.com.au/